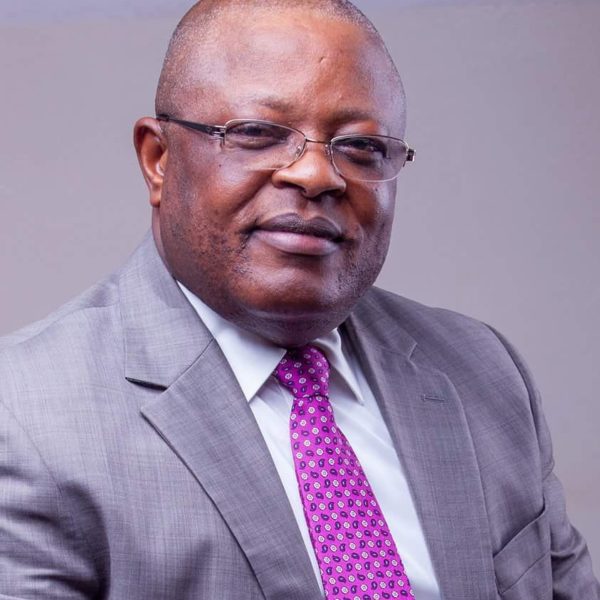 Published On TheBiafraPost
Febuary 23, 2018
Dear Sir; I am certainly sure this letter will raise your eyebrow but that is what being a leader takes; I must not always agree with you and will literary do everything within my power irrespective of who is involved to protect our people and land because any decision you take has bearing on me and the entire people of Southeast. I have mustered the courage to write to you a critique letter in spite of your warning that critics of your action will be arrested. Whatsoever that might have forced me to write this critique letter to you regardless of the standing order of arrest, thus risking my freedom is something worth dying for and for that reason, take sufficient time and go through this letter. When you threatened or ordered to arrest critics of your decision to settle potential terrorists and religious bigots which is a technical way of accepting cattle colony, it appeared you have lost the argument and cannot even defend your action. You technically accepted cattle colony simply because you want to endear yourself to the ruling caliphate and to make your second term ambition easier. Sir; you will stay more four years and vacate but the decision to settle Fulanis with their cow will be a time bomb. In the nearest future; Ebonyi will be Southern Kaduna and from there, it may spread to other states and in the end, just this singular action from you would cost thousands of lives and communal ruin. I have more than once asked myself; what shall it cost you to avoid the risk you want to take against our people? In the spirit of one Nigeria? The voice echoed like a voice of reason from a perfect darkness but results have shown that the blood of our people has been the fuel of this one Nigeria. Since after the coup led by Nzeogwu, we have been playing with our lives and by virtue of the results, the one Nigerian spirit you want to pacify by technically accepting cattle colony which has led to ordering community leaders to establish database of the terrorists and ensure that settlements are carved out for them and their cattle is nothing but to bring death upon our people. if you or your children will be victims when the time comes; I would not be writing this way but because I know they will be abroad or secured by much armed mobile police, I am forced to write to you because we are the people that will die when the time comes, I am a victim. As much as I know; you are not blind or misinformed, you know what is going on in parts of Nigeria these Fulanis settled. By preparing the settlement for them; do you want to gain political relevance as Ortom is getting, crying and being approached by many men? Do you want to start receiving funds to combat Fulani herdsmen -terrorists as many are getting? I am really confused because I don't know why you are preparing a table for death in our household. An unarmed man that hears 'Fulani' ought to run to safety but whatsoever the reason you want to harbour them is either by means or to curse our people and accrue more wealth through bloodshed. In absence of everything but in the presence of the call made by Kaduna state governor Ganduje who beckoned on all the Fulanis in Nigeria to come to Kaduna on the basis that Kaduna has enough land to accommodate them and their cattle, what have you to say of his call? Fulanis kill Christians because there is a religious undertone to their onslaught and Ebonyi is a fertile place for them, why give bloodthirsty devil blood to preserve?
Sir; I had expected you to be a wise leader and call on the Fulani herdsmen in Ebonyi state to heed the call made by your Kaduna counterpart hence there is no tribal trust left in Nigeria. Why not use the resources to be used to settle our murderers to transport them back to Kaduna where there won't be fear of conquest? Why not be a good leader who shares in the pain and joy of his people, even their fear? Our people cannot dine with Fulani herdsmen and whatsoever plan you have for the herdsmen must be dropped and thrown into abyss. The best you can do is to help Fulanis convey their cattle and properties to Kaduna where there is safety and trust. Sir; history will not forgive you and your generation when this decision you are taking will backfire; the blood of any Ebonyi soul lost to the hands of these terrorists will be on your head because in one way or the other, your bloody benevolence to Hausa/Fulani will reap the souls of our people. This is not a time a man does a thing and goes scot-free. This is a time of media revolution and record; for every role a man plays shall be on record and paid back with equal measure.
It would please every sane head if you reconsider and retract your steps; sometimes, it's not about our ambition or decision but about the people and majority. It is not about being politically correct but selfishly defending the lives of your people who are fundamental to leadership and politics. By technically accepting cattle colony; you have set the ground running for potential- maximum terrorist impact.
Ifeanyi Chijioke writes from Abuja
He is an author, Analyst, investigative journalist and TV anchor
Published/Edited by Anyi Kings
Reach Anyi for your article via
E-mail anyikings57@gmail.com